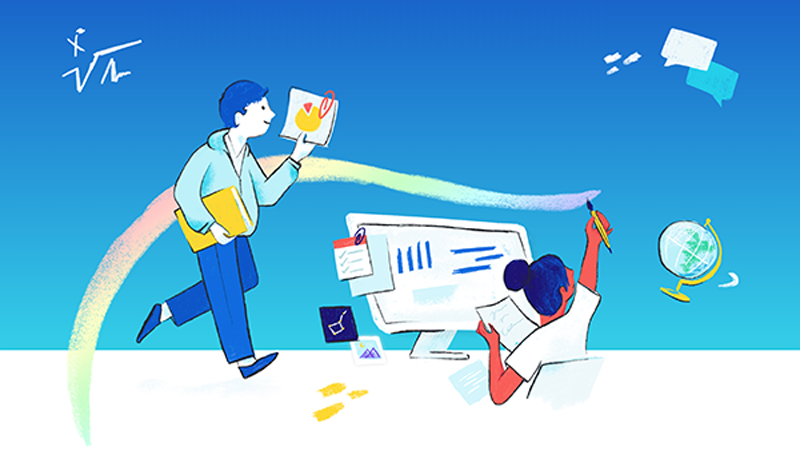 Updated April 13, 2020
Families and caregivers are working through COVID19 with creativity as they help young people learn at home. Fortunately, many resources exist to help families who are working to help their children learn while they stay healthy at home.
The EOC has put together a list of assistance and resources available to adults who are helping school-age children. The EOC will update these resources as new information becomes available. Use the links below to share this information with those in your community.
SC Family Friendly Standards
These documents allow families to see what their child is learning each school year, in English Language Arts, Math, Science and Social Studies. Links to books, website, and resources for each grade level and subject.
Help with Math South Carolina
Fun, standards-based activities for SC students in Kindergarten through 7th grade
Day-by-Day Family Literacy Calendar
Literacy activities for every day — Geared toward young learners. Includes fun arts and crafts projects.
SC DISCUS: Great resources for parents and caregivers
TumbleBooks, TumbleMath (grades K-6) and TeenBookCloud (grades 7-12) are all accessible for FREE under the Grade Levels tab.
Knowitall.org: Media resources to benefit all learners
A treasure trove of media resources made available to SC educators. Create an account and the material is available to SC residents
Expert tutors in 80 subjects and test prep areas
The South Carolina State Library is offering Tutor.com until June 30, 2020 to support students, parents and educators while schools and libraries are closed because of the COVID-19 pandemic. The Tutor.com K-12 Learning Suite includes live, one-to-one tutoring, a real-time writing center, test preparation, practice quizzes and 24/7 access to worksheets, videos and tutorials.
Enrichment Activities for Children K-12
Everything from how to make homemade playdough to how to take online music lessons, this guide provides a great tool for finding resources to enrich learning while at home.
Computer Science Resources
Code.org has included a number of "unplugged" activities, as well as smartphone-compatible activities for students who may not have immediate access to reliable internet or laptops.
List of companies offering free subscriptions due to school closings
Kahn Academy and others have always been free. Companies like Scholastic have now removed their pay walls to help families out during the days ahead.
Children's Book Authors Reading their Own Books
Children's book authors are reading their books — some are doing it everyday! Check out a list of notable authors — from Oprah to daily lessons and activities from Mo Willems!
Virtual Field Trips
Take a virtual trip to The Hunley, The Yorktown and many other local treasures!
Twelve museums around the world offering virtual tours
From the British Museum in London to the Van Gogh Museum in Amsterdam — visit twelve famous museums and their exhibits from the comfort of home.
Fun, Educational Physics Lessons
Mark Rober (NASA Engineer and Cool YouTuber) is streaming Fun Physics lessons on YouTube throughout the week.  His videos are entertaining AND very educational.
Free Resources from Amplify
All sorts of resources from Amplify, a curriculum and assessment company. Everything from Read-aloud lesson videos for K-2 students, Novel Guides for Grades 3-5, all of these remote learning opportunities are free to access.